Our Building Boom is Begging for Workers, and This New Campaign Could Fix That
Here's one of the newest reasons why the rent for that new office, storefront or apartment has spiked so high: The going hourly rate for a skilled electrician in Nashville has jumped by $1.50 just in the past three months.
That's according to David Stansell, president of Stansell Electric Co., which employs 225 people full-time. "Supply and demand is alive and well, I can assure you," Stansell told me.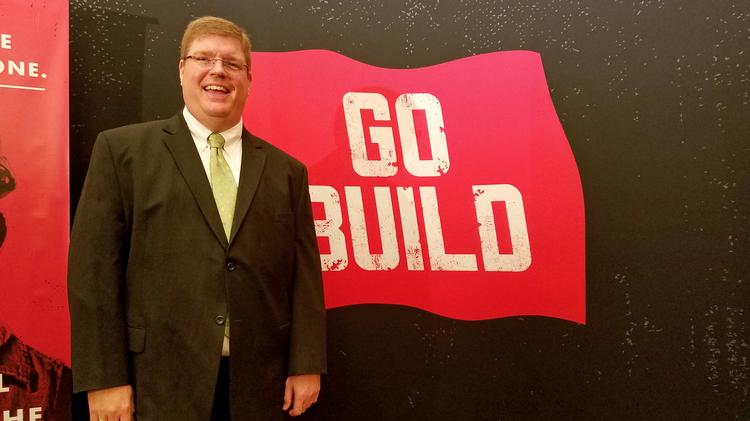 It's the supply side of that dynamic that troubles Stansell and fellow executives in the construction business — particularly those swept up in Nashville's epic building blitz, as seen on our Crane Watch map and equally reflected in the region's sizzling housing market. At a time of such immense need, there is but one apprentice joining Tennessee's construction industry for every five workers who are retiring.
The scarcity of skilled workers means buildings take longer to complete and cost more to create. Construction costs have emerged as one of the chief threats to stymie Nashville's boom, helping drive rent to record highs and explain why the cost of renovating buildings continues to climb. Without a sufficient local workforce, contractors face the expense of importing workers from other states. The issue also highlights the industry's image problem and shows that construction companies have largely failed to convince millennials, the largest generation in the U.S. workforce, of how appealing and rewarding their jobs can be.
Tennessee's gap between retiring workers versus new workers is 25 percent bigger than the one in neighboring Alabama, which has run a marketing campaign for the past six years aimed at juicing the pipeline of students earning technical degrees or entering apprenticeship programs.
Starting with TV ads that begin airing tonight, Tennessee is launching its own recruiting and public relations campaign, branded Go Build Tennessee and modeled after programs in Alabama and Georgia.
At a Tuesday press conference at the Capitol, Stansell and others heralded the Go Build Tennessee effort as a sustained public relations push to overcome the industry's "terrible perception." Those on stage said the issue is not the availability of jobs, or two-year technical degree programs, or even industry apprenticeship programs. The issue, they said, is that far too few students see construction as a viable option and too often feel compelled to go to a four-year college.
"You can obviously look out the windows in Nashville ... and see what's happening in the construction industry," Gov. Bill Haslam said. "It is a growing and essential industry in this state. What we hope this effort will do is help young people know, 'Hey that's a great career opportunity for me.' It's a realistic career path that I think can provide a great occupation."
Stansell is president of the effort, which will spend as much as $3.5 million during the next three years. Go Build Tennessee will be run through a 501(c)3 nonprofit and use money that comes from surpluses in state fees that contractors pay.
That extra money is stemming from the flood of companies looking to do business here, generating more money than what is needed for administering and overseeing those processes, Stansell said. Initially, state lawmakers were inclined to lower the licensing fee, which is $200 for a two-year license. Instead, industry trade groups convinced them to marshall the funds for the Go Build Tennessee campaign.
"We've had continuous open positions as long as I can remember. Even when we were in the recession, we needed people," Stansell said.
It is not clear yet how Go Build Tennessee will define or quantify success, as far as benchmarks its leaders wants to achieve. Bob Woods, who oversees Alabama's program, said career technical education programs were seeing average annual increases of 500 to 1,000 enrollees (collectively, not per program). Woods stated that the average annual increase since then has grown to roughly 10,000.
"We need college-ready people," Stansell said. "The No. 2 guy at our company started as a helper, with no skills. He was college-ready, and he's worked his way all the way up."
This article appears courtesy of the Nashville Business Journal.